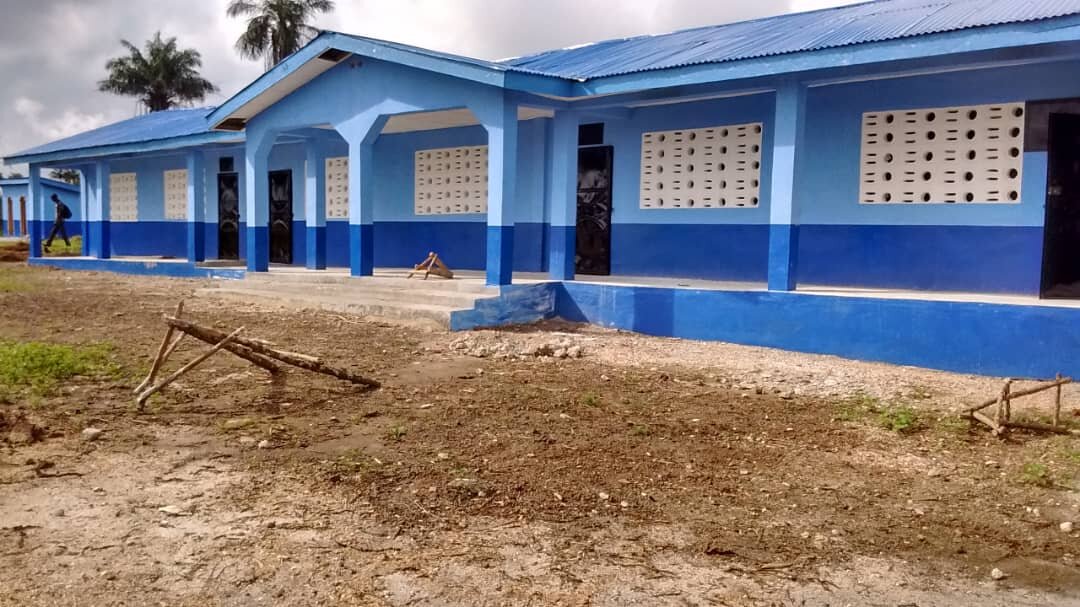 Your donation will support the physical building needs to maintain and acquire school buildings for children.
School Buildings in the Remote And Marginalize Communities
Access to quality education, retention and completion of school remains a major challenge for children in Sierra Leone. These factors are compounded by poverty, gender discrimination, long distances to schools, perceived low value placed on education, negative social norms practices such as Female Genital Mutilation (FGM – 86.1 per cent), early marriage (30 per cent of women are married before age 18), teenage pregnancy, an unsafe learning environment. The percentage of school age out-of-school children in primary, junior and senior secondary schools is as follows: primary school (18 per cent), Junior secondary school (19 per cent), Senior secondary school (36 per cent). Due to the many of the factors listed above, many children in Sierra Leone fail to complete primary school or to make the transition from primary to Junior Secondary School (JSS). Completion rates stand at: primary: 64 per cent, JSS (lower secondary): 44 per cent, SSS (upper secondary): 22 per cent.
Furthermore, few opportunities exist for alternative education for out-of-school boys and girls, which could help them to acquire functional literacy for sustainable livelihoods and economic empowerment, in order to realise their full potential and contribute meaningfully to nation building.
Our organization is therefore working with communities to build schools, orphanages and providing school materials for school going children. Our interventions have mostly been in marginalized societies.
Furthermore, Girls are less likely to remain in school in comparison to boys due to factors such as child marriage, early pregnancy and gender roles that dictate a female must take on household responsibilities. Additionally, it is extremely rare for a female to continue her education after marriage or pregnancy — "less than 2%" of married females between the ages of 15 and 19 attend school. Due to these cultural norms, women in Sierra Leone are chronically undereducated, a factor that has far-reaching impacts. communities and giving support and providing opportunity to every child. The flagship program of the government of Sierra Leone is free quality education. We are leveraging the huge support by government towards education and maximizing the opportunities in the free quality education.